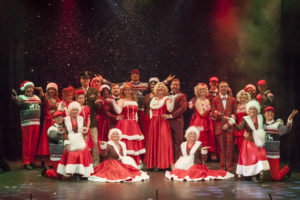 Just to pass on the news that CHAOS's 'White Christmas', performed last year in November at Stourbridge Town Hall, has been nominate by the National Operatic and Dramatic Association for Best Regional Production in the Black Country.
We are always grateful for being nominated as it reflects on everyone's hard work, both on and off stage. May the best show win!
Saying that, the winners in the various regions which make up the West Midlands Area will be announced in just over a month's time.
May your days be merry and bright!