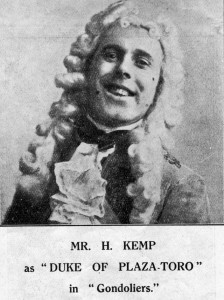 Cradley Heath, Old Hill and District Amateur Operatic Society was formed on Thursday 21st May 1908 at a meeting in the Band Room in Meredith Street, Cradley Heath. In 1964 the Management Committee decided to shorten the Society's name to Cradley Heath Amateur Operatic Society which resulted in our humorous acronym – CHAOS.
Whilst we look to the future with a new combination in our Production Team, every amateur operatic society has to start somewhere.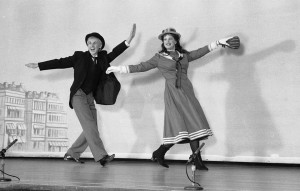 The first Show to be produced in the Spring of 1909 was a successful Production of "HMS Pinafore" at the Empire Theatre, Cradley Heath, which became a cinema, then a car park and is now part of a Tesco store.
Over the years, wars have intervened and we have moved about the area, performing at the Grand Theatre, Old Hill, Royal Theatre and the Majestic Cinema in Cradley Heath, Dudley Hippodrome, Windsor Theatre, Bearwood, and back to the Dudley Hippodrome. In 1964 CHAOS moved to the Civic Hall, Brierley Hill where we performed our main Show for more than 50 years, making it our longest stay of any theatre in the area in our entire history. The start of 2017 saw us make a brand new start with the announcement of our move to Stourbridge Town Hall. "9 to 5" will not only be a Dudley Area Premiere, but the Show and the Society will be a Stourbridge Premiere, too!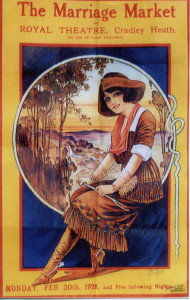 We have presented Dudley Area Premieres such as the new version of "Me and My Girl", for CHAOS's 90th Anniversary, and 2007's "Summer Holiday". Happily, we were able to cast that Show from the Society and raise £5,000 for charity.
In 1989 we set up CHAOS Youth, the first group of its kind in the Dudley Area, which ran till 1997. Concert Shows such as Melodies in Costume, Musical Memories, Christmas with CHAOS and our Spring Concerts with Ken Allen allowed us to continue to raise money for charity. Strictly CHAOS has also had audiences rocking in the aisles.
We have had many highlights during our more than 100 years. We were very proud when CHAOS's 2003 Production of "Fiddler on the Roof" won the inaugural NODA Best Production Award for the Black Country area. This was followed by 2009's "Seven Brides for Seven Brothers" being awarded Best Overall Musical by the Birmingham and District Theatre Guild (BDTG). However, this was surpassed by our 2013 Production of "Me and My Girl" which not only won the NODA Award again, but swept the board at BDTG with four trophies!